Summer Holiday Travel Posters
Even though Summer is almost over, why not take another look at a post from August 2011 on Aqua Velvet by Sandi Vincent that featured some fantastic mid-twentieth century travel posters?  The work of illustrators Dick Hess, Ziraldo Alves Pinto, Philipp Giegel and Georges Mathieu among several others are featured. Enjoy!

Philipp Giegel, Poster for Lake Balaton, Hungary (1967).
Source: http://aqua-velvet.com/blog/images/2011/08_august/18_holiday8.jpg 
Editor's note: The 2011 Aqua Velvet post was first reblogged on August 14, 2012.
Great Film Director Stamps
Design and Desire in the Twentieth Century passes this item along in keeping with our interest in cinema and design. This past spring the United States Post Office honored four great directors from the Golden Age of Hollywood: John Ford, John Huston, Frank Capra and Billy Wilder.  The stamps were designed by art director Derry Noyes and illustrated by Gary Kelley.
Punked Out
Back in the early 1980s, the professor of my aesthetics class told us that one day today's street culture would become tomorrow's "art." Hello tomorrow.
Alice E. Vincent on Huffington Post announced the publication of a new book, Punk: An Aesthetic by Jon Savage, Johan Kugelberg, William Gibson and Linder Sterling. The accompanying exhibition, "Some Day All the Adults Will Die! Punk Graphics 1971-1984," curated by Savage and Kugelberg, is at London's Hayward Gallery from September 14 through November 4.
If you can't get to London, in Spring 2013 The Costume Institute at The Metrpolitan Museum of Art in New York City (yes, The Metrpolitan Museum of Art) will hold an exhibition "PUNK: Chaos to Couture." According to the museum's Facebook page, the show "will examine Punk's impact from its birth in the 1970s through its continuing influence on high fashion today." The exhibition is scheduled to run from May 9 through August 11, 2013.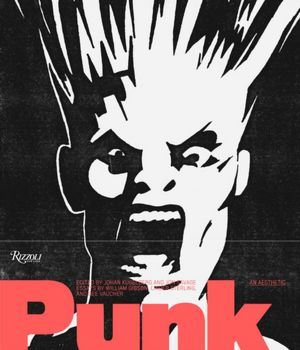 Source: http://images.huffingtonpost.com/2012-09-11-159646248-thumb.JPG
Summer Holiday Travel Posters
Still haven't decided on a spot for your summer getaway? Perhaps several outstanding mid-century travel posters shared by our friends at Aqua-Velvet will help you decide. The one pictured here was created by illustrator Dick Hess and appeared in Graphis Annual 66/67. See more posters on Aqua-Velvet.
Richard Hess, Poster for Air Afrique, (circa 1966).
Source: http://aqua-velvet.com/blog/images/2011/08_august/18_holiday3.jpg
Silly Saturday: Gahan Wilson
From the brilliant, yet twisted mind of New Yorker Cartoonist, Gahan Wilson:
Gahan Wilson, "I've had just about as much of this as I'm going to take!" (Year unknown).
Source: http://www.artdepartmentdesign.com/web%20pages/Humour%20pages/humour12.html
Wilson was born in Evanston, Illinois in 1930. He studied at the School of the Art Institute of Chicago. 1 His work has been published in the New Yorker, Playboy and National Lampoon. In addition, Wilson published numerous books and produced several animated films. In 1993, Gahan Wilson and publisher Byron Priess developed a computer game, The Ultimate Haunted House.2
The above cartoon was originally posted on Art Department Design.
References
1. Gehr, R., (April 27, 2011). Gahan Wilson and the Comedy of the Weird. The Comics Journal. http://www.tcj.com/gahan-wilson/
2. Wikipedia, (2011). Gahan Wilson. http://en.wikipedia.org/wiki/Gahan_Wilson

Remembering LeRoy Neiman (1921-2012)
Illustrator, LeRoy Neiman, who was perhaps best known for creating colorful expressionistic paintings of professional athletes and sporting events, died on June 18, in New York City. After serving in the army in World War II, Neiman began his career as a freelance fashion illustrator. In the early 1950s he befriended a young Hugh Hefner, who was about to begin publishing Playboy Magazine. Hefner was impressed with Neiman's work and soon Neiman's illustrations began appearing in the magazine. According to the New York Times, in addition to the many illustrations Neiman created for Playboy. he, "produced more than 100 paintings and 2 murals for 18 of the Playboy clubs that opened around the world"1.
In the 1960s and 1970s Neiman's work was featured on official posters for the Olympics and several Super Bowls. His work also appeared on ABC and CBS Sports.

LeRoy Neiman, Muhammad Ali (circa 1960s).
Reference
Grimes, W., (June 20, 2012). LeRoy Neiman Dies at 91; Artist of Bold Life and Bright Canvases. New York Times. http://www.nytimes.com/2012/06/21/arts/leroy-neiman-prolific-painter-of-sports-dies-at-91.html?pagewanted=all
GIF turns 25
The Graphical Interchange Format (GIF), one of the most popular image formats used in web site design, was introduced twenty-five years ago this month by Steve Wilhite of CompuServe. Gif files use lossless compression, which favors flat areas of uniform color with well-defined edges. They can store low-color sprite data for games, and are often used for small animations and low-resolution film clips.1
The Daily Dot celebrates gif's silver anniversary with twenty-five gif animations (including the one below) created by top digital designers. View the animations and read more about the gif file in their blog.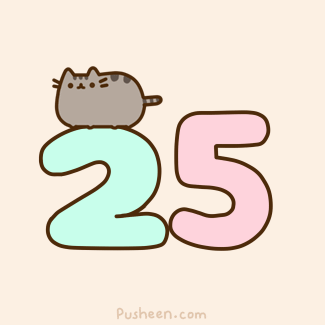 Pusheen. Twenty-fifth Anniversary Cat, (2011). Courtesy of The Daily Dot.
References
Wikipedia, (2012). Graphical Interchange Format. http://en.wikipedia.org/wiki/GIF
Mid-century Sign Language
Los Angeles art director and photographer Marc Shur has posted a stunning set of outdoor advertising signs that date from about the Forties through the Sixties on his Flckr set. The photo here shows a sign that incorporates a clock, located on Ventura Boulevard in Encino, California, and is just one of a collection of dozens of photos of outstanding retro signs you can spend the better part of a hour or so enjoying.

Marc Shur, Time to Buy (2012). Copyright: Marc Shur.