Punked Out
Back in the early 1980s, the professor of my aesthetics class told us that one day today's street culture would become tomorrow's "art." Hello tomorrow.
Alice E. Vincent on Huffington Post announced the publication of a new book, Punk: An Aesthetic by Jon Savage, Johan Kugelberg, William Gibson and Linder Sterling. The accompanying exhibition, "Some Day All the Adults Will Die! Punk Graphics 1971-1984," curated by Savage and Kugelberg, is at London's Hayward Gallery from September 14 through November 4.
If you can't get to London, in Spring 2013 The Costume Institute at The Metrpolitan Museum of Art in New York City (yes, The Metrpolitan Museum of Art) will hold an exhibition "PUNK: Chaos to Couture." According to the museum's Facebook page, the show "will examine Punk's impact from its birth in the 1970s through its continuing influence on high fashion today." The exhibition is scheduled to run from May 9 through August 11, 2013.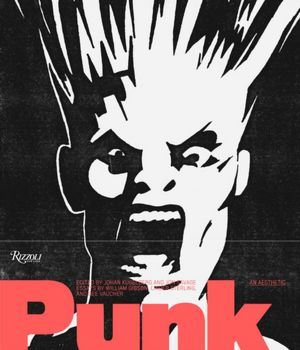 Source: http://images.huffingtonpost.com/2012-09-11-159646248-thumb.JPG
blog comments powered by

Disqus